Satechi's Dock5 Charges 5 Devices at Once
Staying on top of charging your electronics can be challenging, especially as you collection of tablets, phones, and ear buds grows. Keeping track of all the necessary cords, and finding a space with an available outlet, can be frustrating. Satechi has a new charging station that lets you dock and charge five different devices at once. Dubbed the Dock5 Charging Station, this little device will free you up from all the hassle of charging your devices.
You'll also like:
Courant Catch 3 Wireless Charging Pad Charges and Organises
Charge 3 at Once with the Nomad Base Station Pro
Mophie's New Powerstation Offers Wireless Charging
The Satechi Dock5 Multi-Device Charging Station offers charging for up to five devices at the same time with two USB-C PD ports and two USB-A ports. The fifth spot is reserved for Qi charging pad for wireless charging devices. Charging cables are sold separately if you need them. Silicone dividers project your devices while they charge.
The charging station is compatible with most smartphones, tablets, e-readers, and handheld gaming devices plus AirPods, 2020 iPad Air and Pro, Microsoft Surface Pro, Google PixelBook Go, iPhone 11 and 12, and the Samsung Note, Ultra, and Galaxy. The station is perfect for any room of your home, measuring only 9.375 inches by 5.25 inches by 3.75 inches. And it's lightweight, weighing only two pounds. It's sleek, modern design means that it will fit in with just about any décor.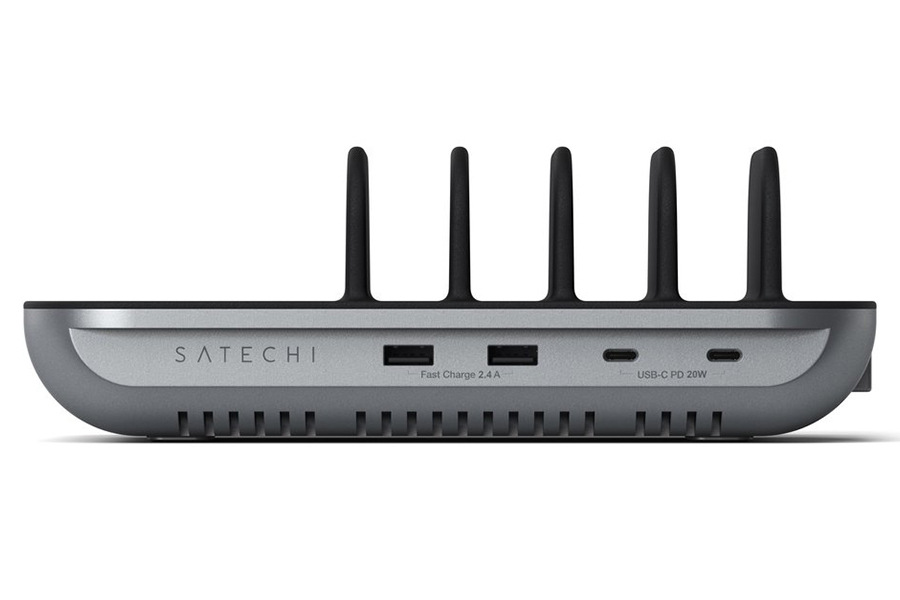 Go ahead and ditch the old practice of rotating devices or occupying every outlet in your home to keep all the electronic devices you rely on charged and ready for use. You can minimise the whole affair using the Satechi Dock5 Multi-Device Charging Station. Not only is this device super helpful and good looking, it's also very affordable with a price tag of just USD$59.99 through Satechi's online store. This is one purchase that you won't have to feel guilty about buying.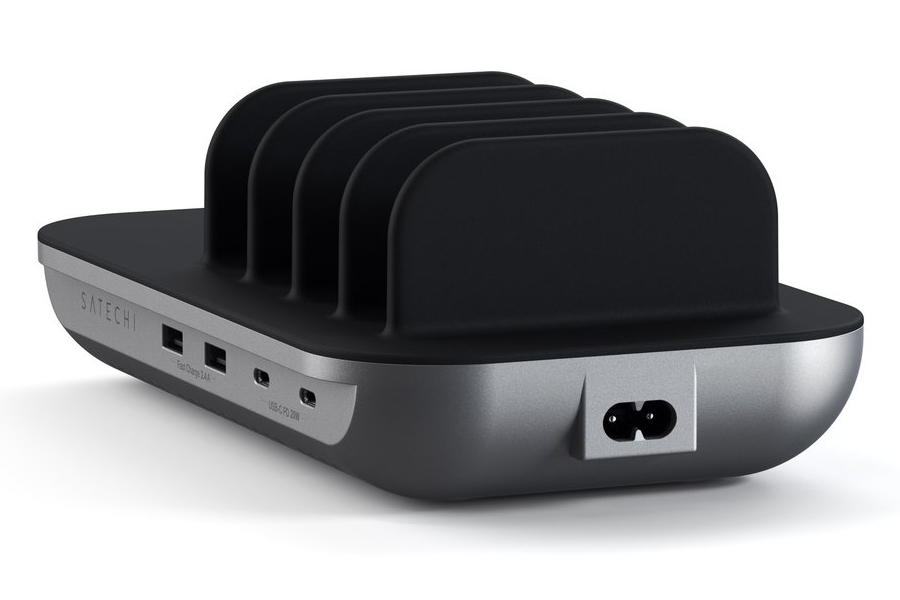 You'll also like:
Courant Catch 3 Wireless Charging Pad Charges and Organises
Charge 3 at Once with the Nomad Base Station Pro
Mophie's New Powerstation Offers Wireless Charging