Win a $40,000 Bottle of Glengoyne 50-Year-Old Whisky!
Here's your chance to win an exclusive opportunity to savour a rare 50-year-old whisky from Glengoyne Distillery at an unforgettable moment of your choosing. Valued at AUD$40,540, the limited-edition single malt whisky is its oldest ever expression, offering whisky lovers a unique opportunity to relish a rare whisky in 2021.
You'll Also Like:
Starward Projects' Limited-Edition Dolce is an Aussie Whisky With 'Sicilian' Notes
Sydney is Scoring a Massive Four-Day Whisky Festival
Applewood's Debut Single Malt Whisky is Australian to the Core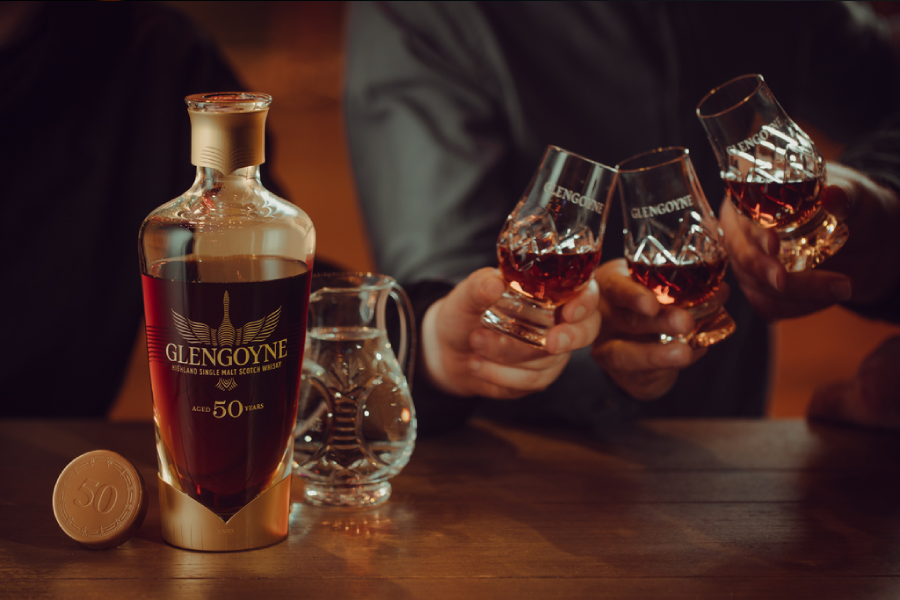 With only 150 decanters available in the world, this isn't your average single malt whisky. Nay, this is Scotland's slowest distilled malt. Crafted over five decades, Glengoyne has been patiently maturing this exceptional whisky to deliver richness and depth of aromas and flavours rarely encountered. A 50 Year Old Highland Single Malt made using an unhurried and uncompromising methodology; it's the cream of the crop.
When master distiller at Glengoyne Highland Single Malt Robbie Hughes first filled hand-selected oak casks with their "sweet, fruity, new make spirit back in the late 1960s, The Beatles were only just breaking up, Richard Nixon was US President, and Sesame Street debuted on television." And according to Robbie, "a lot has changed while we've been waiting patiently for this unique release."
"At Glengoyne, we believe that patience is always rewarded. This year we've all had to sacrifice spending time with our loved ones or delay celebrations. That's why we want to make these moments extra special in 2021 with a unique whisky that, after waiting so long for just the right moment, is truly ready to be opened and savoured."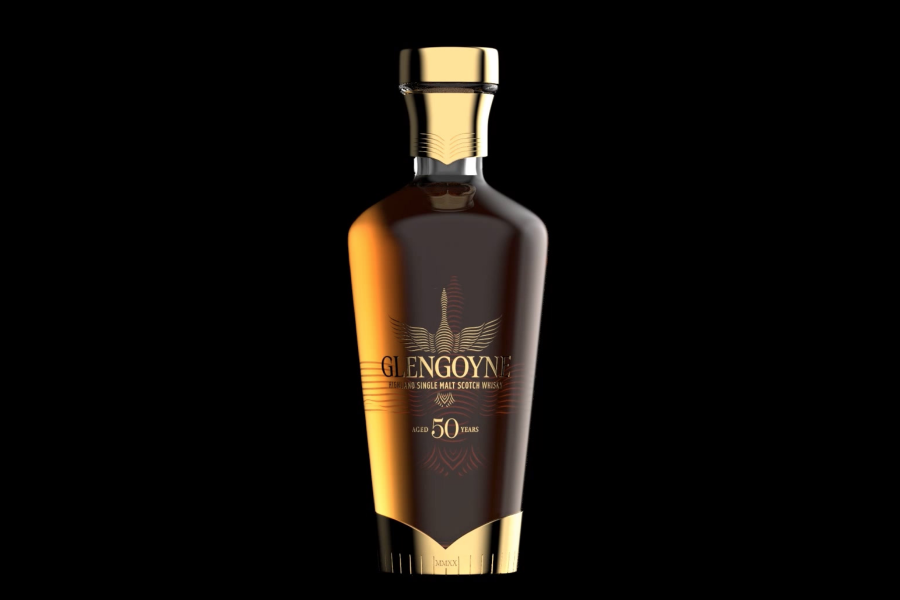 So how can you get yourself a taste of this 50-year-old drop? By entering into the Glengoyne online ballot. Open for groups of five or more friends or family, you can submit your entry to match a special moment with a radically unique whisky, but only until Monday 14 December.
Arriving in a unique crystal decanter, which features an engraved goose emblem, represents the geese who migrate to the Glen each winter. Looking deeper into the beautiful solid oak and gold display box, you'll also discover a 25ml sample of the 50-Year-Old whisky, alongside individual hand-numbered books which are hand-signed by Robbie Hughes, the Distillery Manager.
But if you can't wait, also on offer are incredibly limited-edition releases as part of the distillery's new 'Fine and Rare' range, including a new 30-Year-Old Glengoyne and the present 25-Year-Old whisky. Both presented in beautiful glass bottles finished with wooden embellishments for that extra bit of class. Furthermore, the packaging is an industry-first second use box that encourages the drinker to repurpose it beyond the last drop. It comes as the broader Glengoyne Collection (10-Year-Old – 21-Year-Old whiskies) is now fully recyclable, free of plastic and magnets. All locally sourced, with nearly every ingredient originating from Scotland.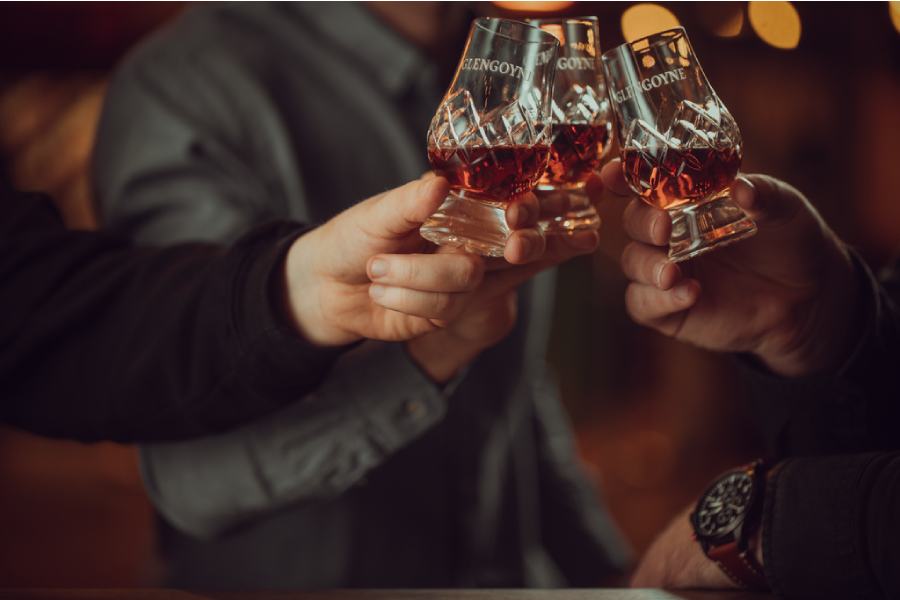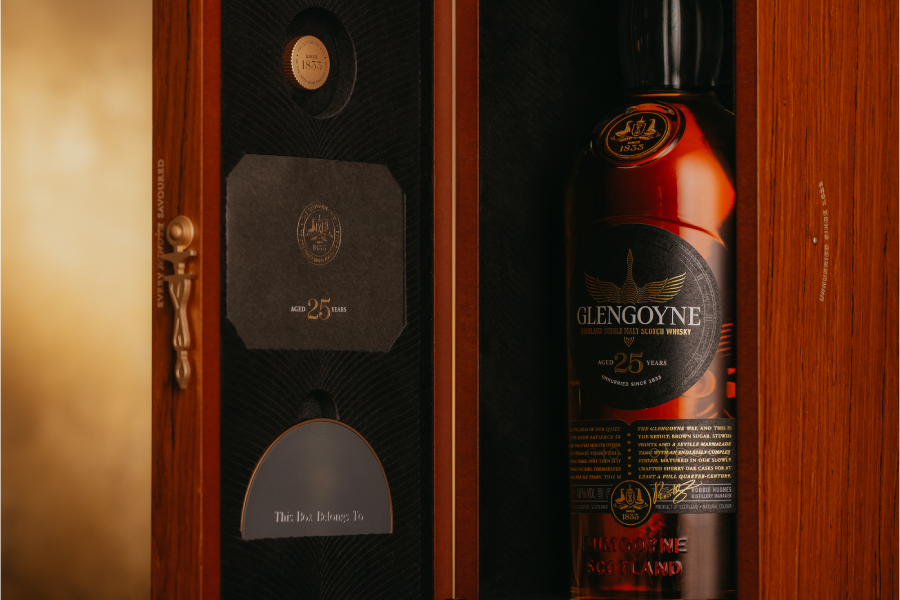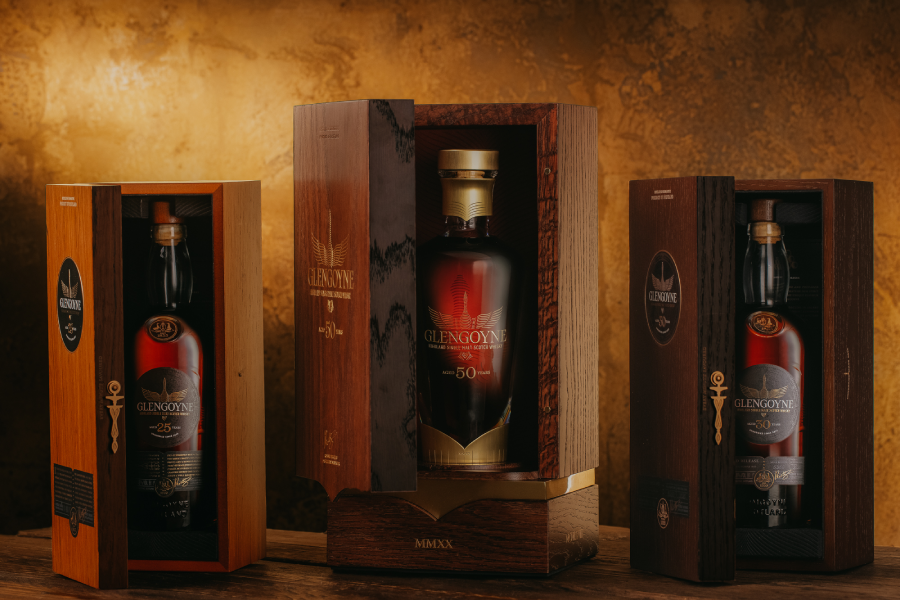 You'll Also Like:
Starward Projects' Limited-Edition Dolce is an Aussie Whisky With 'Sicilian' Notes
Sydney is Scoring a Massive Four-Day Whisky Festival
Applewood's Debut Single Malt Whisky is Australian to the Core