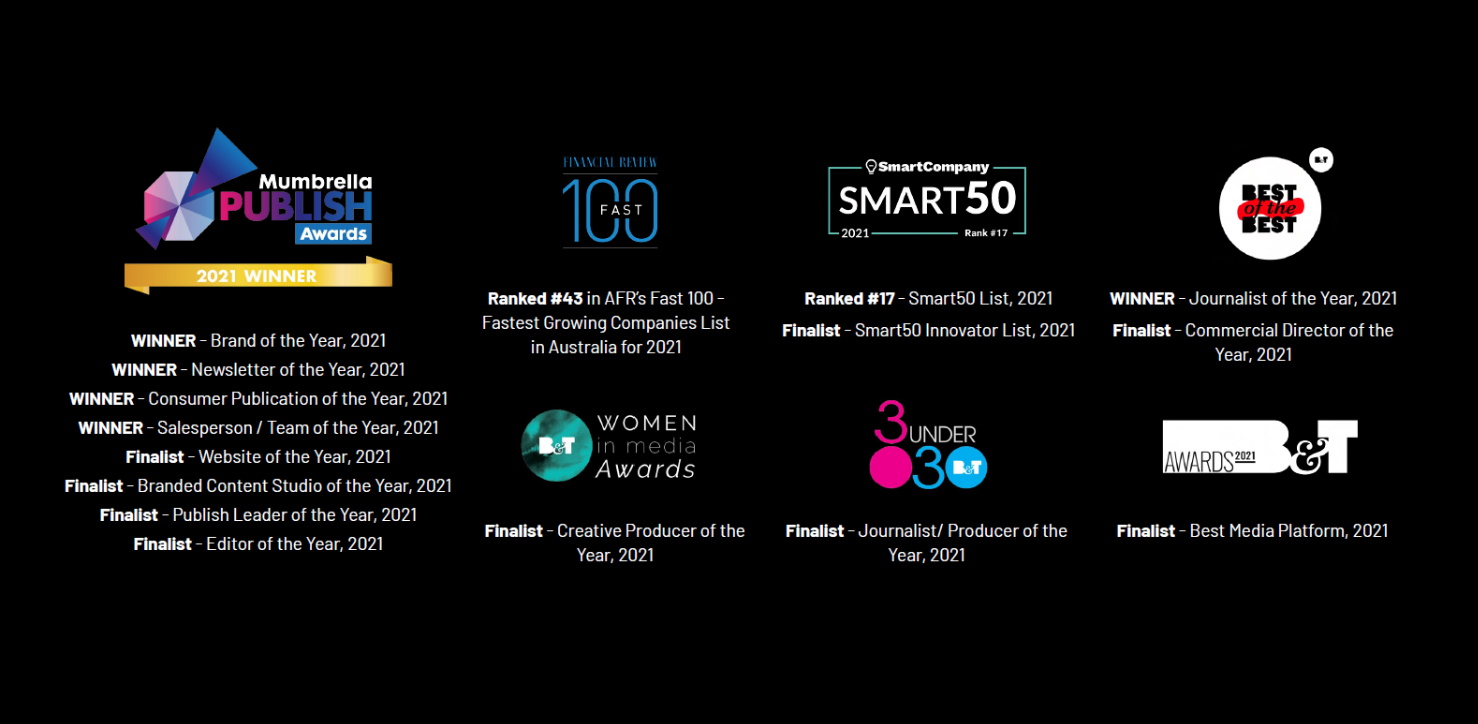 Want to showcase your brand on Australia's largest men's lifestyle site? Request a Media Kit below.
At Man of Many we're dedicated to sharing the latest products, culture and style.
We engage with an audience of affluent, savvy, style-conscious, gear enthusiasts in search of the best brands and products that best fit their lifestyle.
5.8 million+ pageviews per month
3.8 million+ unique visitors per month
A combined social following of over 250,000+
68% male audience primarily between the ages of 25-44
Man of Many offers brands premium media packages, tailored to connect with our audience, delivering messages that execute marketing objectives, create brand awareness and drive sales. Being an online publisher, we offer premium opportunities across all digital touchpoints, harnessing the strength of our media channels to increase the share of voice for brands we work with.
Branded content
Social
Video production and photography
Digital Banners
Product Collaborations
Want to learn more about how we can help your brand? Contact us to find out.
Tim Fernandes – Senior Sales & Partnerships Manager
[email protected]
Simon Fitzgerald – Agency Sales Lead
[email protected]
Man of Many
[email protected]
Unit 10
2 Kings Lane
Darlinghurst
NSW 2010
Australia
Ph: +61403496680
Please note, sending products does not guarantee editorial coverage.